April 2005-Sadly the musical part of The Coventry Heritage Weekend that was to have taken place at The City's Colosseum in September has now been cancelled. All the other events are of course unaffected.

May 2005-I'm very proud to have recently become a Coventry Ambassador, my role as I see it, is to maintain my commitment in promoting local music. It's of course what I know best.

June 2005- Look out for my new column in the Coventry Citizen,it's called Note4Note and it will showcase new local bands. So get your demos into me A.S.A.P.!

June 2005-Well what a pleasant surprise, I arrived at the BBC to do my Pop Into The Past Slot only to discover that the very beautiful singer Katherine Jenkins was about to arrive. She seemed such a nice person, unaffected at all by fame and you can bet the cameras were working overtime. See photo below (not much of a smile considering I'm standing next to the most beautiful woman in the world).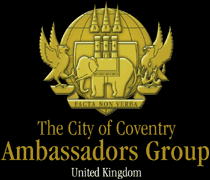 September 2005- well what a thrill it is to do Pop Into The Past from the new 'Posh Palace', it's around 100 times better than the old building. Good to start it off with some great live music from Tim James and Paul Hooper and John Alderson.
September 15th 2005-Just got back from the Godiva Awards (Coventry's Oscars). A great night was had by all, well done CV One and The BBC's Jon Gaunt & Annie Othen for hosting the event. One nation who provided the music were also very impressive, a great night for our City.
October 2005-Not content with two columns and a radio slot I now have another radio slot called "The Sound Chamber" on Anita Miah's evening show on BBC Coventry & Warwickshire. This time I'm showcasing some of my favourite new bands. It's every other Monday between 8-9pm.
October 14th 2005- Got to meet Yoko Ono today, she seemed really nice and even signed a rare catalogue from her & john's visit in 1968!
Pete & Yoko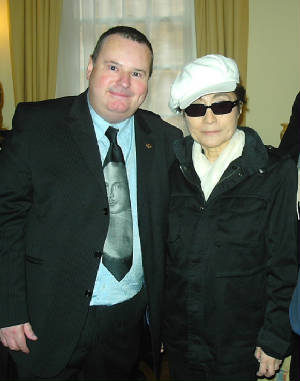 October 27th,2005- I launched my new book The 2-Tone Trail at The Herbert, with lots of great people in attendance including many Two Tone types. Neol Davies did the address and the night went perfectly. See the link on my home page for more information.
November 10th, 2005-Call Up The Groups took place at the Spencer Club, organised by Vince Holliday and myself and proved a great night for all the many people who came; see my Call up the Groups page for more info.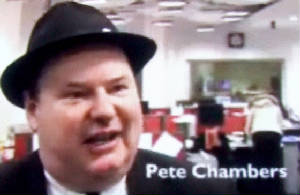 April 2006-Well what a suprprise, I found that I was part of BBC Coventry & Warwickshire TV's advert, broadcast at various peak times on BBC1, just waiting for the royalties now, LOL!